Hello. I'm vertexpd.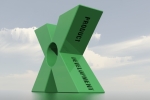 Last Login:
179 days ago
Signed up:
4536 days ago
Profile Viewed:
6793 times
Name:
Vertex Product Development
Age:
54
About Me:
Vertex was founded on the principle of providing the highest standard in product development services based on vision, expertise and ingenuity. We believe in working closely with our clients during the entire product development process to ensure a successful outcome. We understand that every project is different and offer unique product solutions tailored to the needs, specifications and aesthetic requirements of each client. We utilize state-of-the-art technology to produce advanced designs, generate manufacturing specifications and engineer mechanically and ergonomically optimized products.
Website:
www.vertexpd.com
Hometown:
GREAT NECK
Current City:
GREAT NECK
Current Zip:
11021