Hello. I'm Shaolin_Martial_Arts.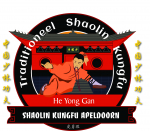 Last Login:
607 days ago
Signed up:
797 days ago
Profile Viewed:
688 times
Name:
Shaolin Kung Fu He Yong Gan Martial Arts
Age:
38
Gender:
Male
Relation:
Single
About Me:
Martial Arts are good for mind and body. We are from the Shaolin He Yong Gan Martial Arts school in Apeldoorn city in the Netherlands. We will upload videos on a regular basis.
Website:
http://www.shaolin-vechtkunst.nl
Hometown:
Apeldoorn
Current City:
Apeldoorn